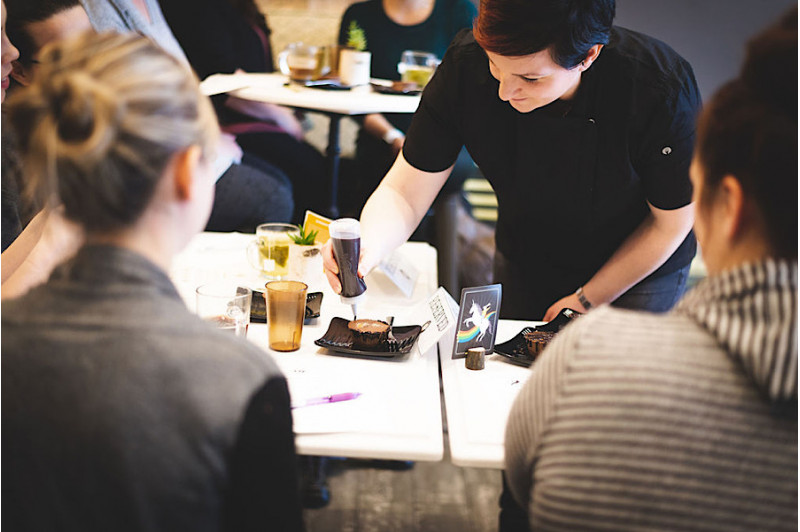  
Virtual Unbaking Class
Fun journey through the art of unbaking!

Order for $100 to get free shipping!

Shared Delivery
Please contact us to check if there is a shared delivery option for your area! Thank you!
Tijana Bogdanovic, owner and chef at Twenty 1 will guide everyone joining the class through a fun and informative experience, where all those participating will learn the benefits of creating raw Certified Vegan desserts!

You will also learn basics of equipment needed to start creating delicious desserts such as ours. Our unbaking classes allow every experience level to learn how to create luxurious desserts without compromising the nutrient values of your sweet treats! A healthier and guiltless way to enjoy your sweets... because Healthy Habits Matter! 


Unbaking details:          Almond Mylk
                                      Snickers Smoothie
                                      Snickers Bars
                                     

Virtual Class Dates:     October 31, 2020 at 11am
                                     November 15, 2020 at 11am
Please select the date you wish to attend and the type - Class only or Ingredients as well.                                                                                                                               
After registration, you will receive the class link within 48 hours. Please note spots are limited! 

For 

successful

 participation in this virtual class, you will need following kitchen tools - Blender or food processor, 4x8inch loaf tin, 500 ml mason jar, measuring cups and spoons, longer knife (or spatula), spoons and all other usual fun stuff you (or your kids) can lick after the class :) (this was my favourite growing up).

Ingredients you will need - 2L filtered water, 1.5 cups of almonds (soaked the night before), 6 ripe bananas (5 of these need to be frozen), 18 organic Medjool dates, 2 cups of coconut oil, 1.5 cup cacao powder, 2 cups maple syrup, 1/2 cup coconut flour, 2 Tbsp nut butter (almond or peanut), 1.5 cup of crushed peanuts, salt, vanilla. 

We will be making packages of all the above mentioned ingredients in case you want to purchase them directly from us. Simply choose Unbaking Class and Ingredients from the drop down menu. This package costs $45 and it will make 1-2 smoothies, 1.5 l of almond milk and 8 snickers bars. 

Let us know if you have any questions in the meantime - info@twenty1.ca

Stay healthy and safe!