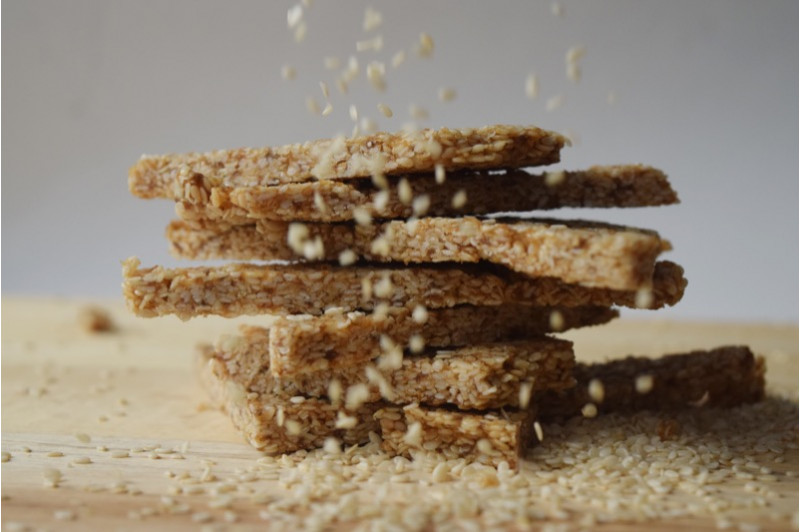  
Sesame Brittle
Ideal snack to bring anywhere with you that will satisfy your sweet tooth and provide necessary nutrients.
Order for $150 or more to get free shipping!
Processed sugar free, this classic will blow you away. You will be surprised how good can this natural replacement of the classic sesame snaps taste.
Ingredients: sesame seeds, agave, coconut sugar, chia seeds, coconut flour, lemon juice, vanilla.
Packed in eco bags - 35gr.
This item is ready for pick up! Email or order here by placing it in the cart and checking out.