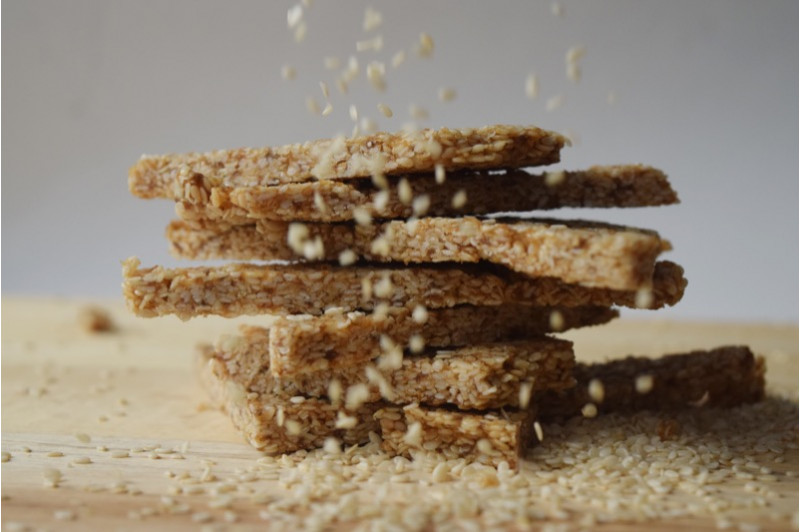  
Sesame Brittle
Ideal snack to bring anywhere with you that will satisfy your sweet tooth and provide necessary nutrients.

Order for $150 to get free shipping!

Shared Delivery
Please contact us to check if there is a shared delivery option for your area! Thank you!

Whitby Farmers Market
Pick up times:
Baked, Raw Desserts - Saturdays 3-4pm
Raw Desserts only - Sunday 1-3pm
Processed sugar free, this classic will blow you away. You will be surprised how good can this natural replacement of the classic sesame snaps taste.
Ingredients: sesame seeds, maple syrup, coconut sugar, chia seeds, coconut flour, lemon juice, vanilla.
Packed in eco bags - 35gr.
This item is ready for pick up! Email or order here by placing it in the cart and checking out.