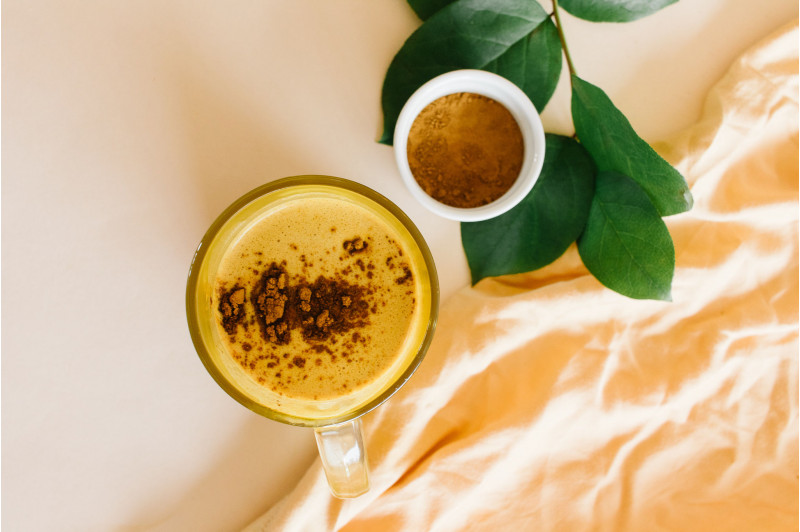  
Blume Cacao Turmeric Latte
This delectable latte has a classic golden mylk taste, but with a smooth and creamy chocolatey kapow.

Order for $100 to get free shipping!

Shared Delivery
Please contact us to check if there is a shared delivery option for your area! Thank you!
De-stress, unwind and head straight to relaxation island. Turmeric soothes your body, and ashwagandha calms your mind. Think hot chocolate chai but more fly. Formulated to reduce stress, give your skin a natural glow and ease digestion. If you like your latte very hot, please choose pick up. Delivery time may vary therefore it might not be as hot.
Ingredients: oat milk, organic cacao, organic turmeric, organic cinnamon, organic ginger, organic nutmeg, organic black pepper and organic ashwagandha.
Size: 12oz
Vegan
Canadian Made
Caffeine Free
Sugar Free
Organic
Ordering through our website is for next or any other day excluding Sunday's.
For same day pick-up and delivery options, please download our Twenty 1 Desserts App from the App Store or Google Play or visit us through our supporting partners Uber Eats and Door Dash.
You might also like