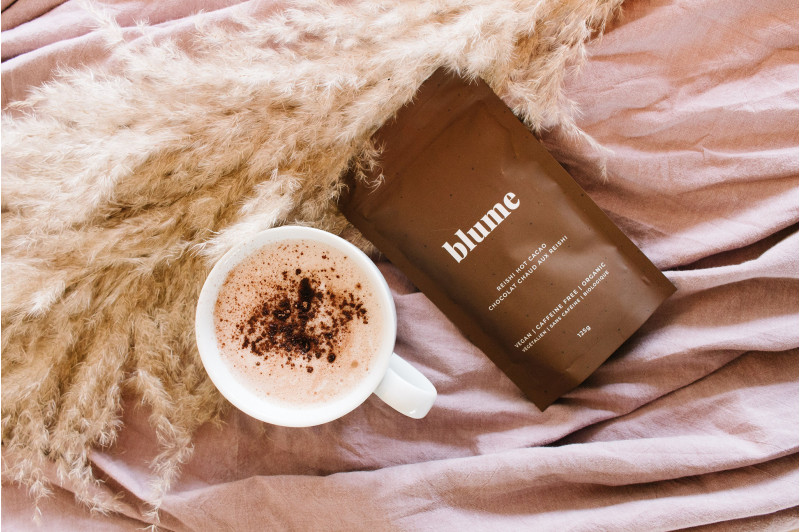  
Blume Reishi Hot Cacao Latte
This latte is creamy and filled with all the chocolaty goodness you could ask for.

Order for $100 to get free shipping!

Shared Delivery
Please contact us to check if there is a shared delivery option for your area! Thank you!
This hot chocolate-like blend is made with reishi and cacao. This mushroom hot chocolate will support your immune system and fight off the blues. It is the adaptogenic hot chocolate mix of your dreams. Tastes like a dark hot chocolate, not overly sweet. If you like your coffee very hot, please choose pick up. Delivery time may vary therefore it might not be as hot.
Ingredients: oat milk, organic cacao powder, sugars (organic coconut sugar), organic cocoa powder, organic reishi mushroom powder and organic cinnamon powder.
Size: 12oz
Vegan
Canadian Made
Caffeine Free
Organic
Ordering through our website is for next or any other day excluding Sunday's.
For same day pick-up and delivery options, please download our Twenty 1 Desserts App from the App Store or Google Play or visit us through our supporting partners Uber Eats and Door Dash.
You might also like