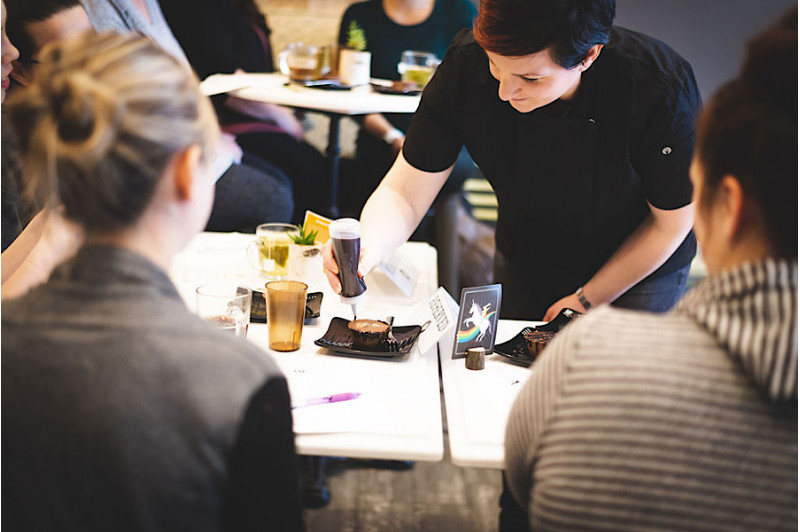  
Unbaking Classes
Fun journey through the art of unbaking! 
Please read the class description below before
you make a selection.

Order for $100 to get free shipping!

Shared Delivery
Please contact us to check if there is a shared delivery option for your area! Thank you!
Twenty 1 Unbaking Class is a fun and informative experience, where all those participating will learn the benefits of creating raw Certified Vegan desserts!

You will also learn basics of equipment needed to start creating delicious desserts such as ours. Our unbaking classes allow every experience level to learn how to create luxurious desserts without compromising the nutrient values of your sweet treats! A healthier and guiltless way to enjoy your sweets... because Healthy Habits Matter! 

We are currently offering virtual and in person classes. If you wish to book a virtual class you can also choose to have all ingredients packaged, labeled and ready for pick up or delivered to your door prior to the class.

Virtual Class Dates:     October 23, 2021 at 12PM
                                  November 6, 2021 at 12PM
In Person Class Dates: October 24, 2021 at 12PM
                                  November 7, 2021 at 12PM
                                     

You will be leaning how to make 2-3 most popular Twenty 1 desserts. There will be instructions about variations and opportunities to ask questions during the class. In person students will try everything we make and bring home 2 desserts of our choice. Virtual students that choose to have ingredients packed by us will have lots of leftovers once the freezing process is done (about 5 hours after the class).
       
To register, please select type of class (virtual or in person), the date you wish to attend, and check out.                                                                                                                            
Once registration is done you will be receiving the confirmation email with instructions for the class you chose. Please note spots are limited! There will be no refunds once recipes have been sent out (virtual students only). If you wish to reschedule, please email us and we will be happy to assist.

!! Virtual students - Please do not share your class link with anyone. If you have two adults in the household participating the class, you will have to check out two classes. Kids are participating for free.


Private classes are also available - individual or for smaller groups. Email for more info and group price deals.

Follow us on social media or sign up for our newsletter to receive updates.