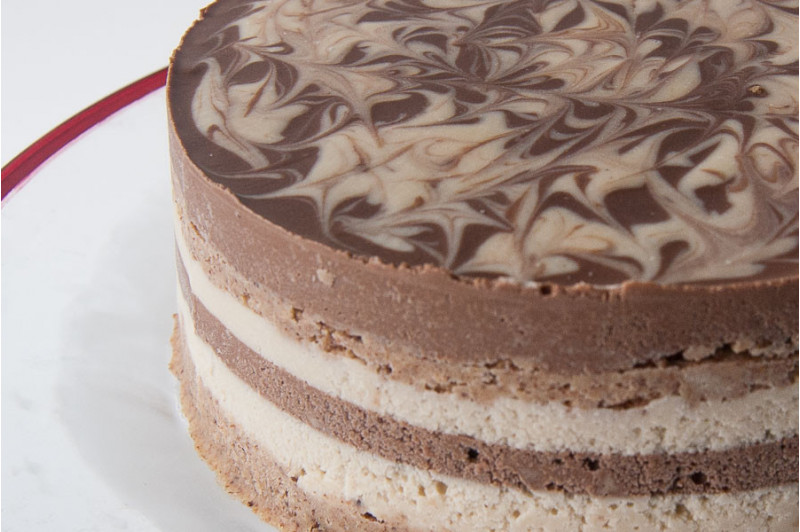  
Hazelnut Cream Cake
Serve your guests this lavishing, super rich, and silky smooth dessert.

Order for $100 to get free shipping!

Shared Delivery
Please contact us to check if there is a shared delivery option for your area! Thank you!
Made up of multiple thin layers of hazelnut enveloped with decadent cashew based cream, this cake is lightly sweetened and made to perfection for your full enjoyment. Your taste buds will most definitely thank you!
Ingredients: hazelnuts, cashews, dates, coconut oil, cacao butter, cocoa powder, maple syrup, stevia, vanilla and hazelnut extracts.
Gluten Free
Certified Vegan
Dairy Free
100% Plant Based
Processed Sugar Free
Sweetened with dates and local maple syrup
Handcrafted with love!
Please note all cakes are made to order and require 48hrs NOTICE.
Ordering through this website is for next or any other day excluding Sunday's.
For same day pick-up and delivery options, please download our Twenty 1 Desserts App from the App Store or Google Play or visit us through our supporting partners Uber Eats and Door Dash.