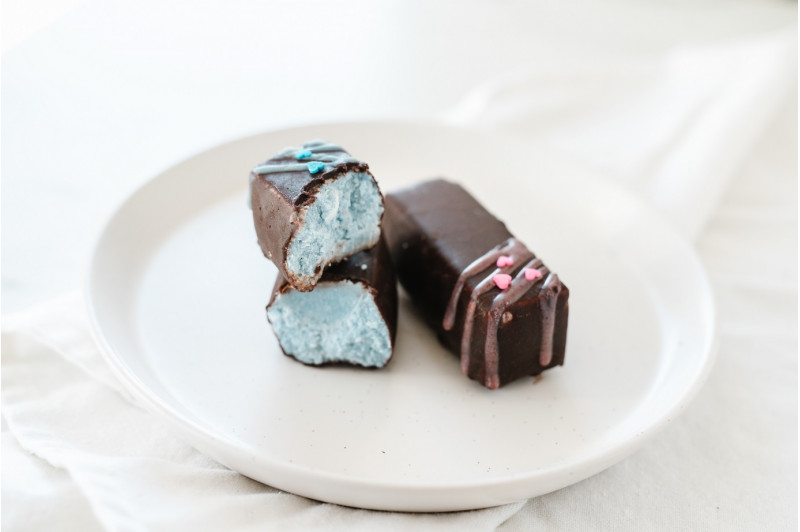  
B&P 'Bounty' Bars Box
Welcome to Twenty 1's Certified Vegan take on the Bounty Bar - a simple yet delicious combination of coconut and chocolate.

Order for $100 to get free shipping!

Shared Delivery
Please contact us to check if there is a shared delivery option for your area! Thank you!
2 "Bounty" bars in pink and blue packed in clear packaging.
Homemade coconut bars dipped in deliciously sweet chocolate, this creation will elevate your expectations for the classic Bounty Bar. Our version is Certified Vegan, gluten free, refined sugar free, soy free, and free of any preservatives and additives - just how your body likes it!
Ingredients: shredded coconut, cocoa powder, coconut oil, maple syrup. Pink - beets, Blue - blue spirulina.
View custom sized Bite box of our Vegan Charcuterie boxes by clicking here, or check larger options here. This will be a great addition to your Bounty treat box above.