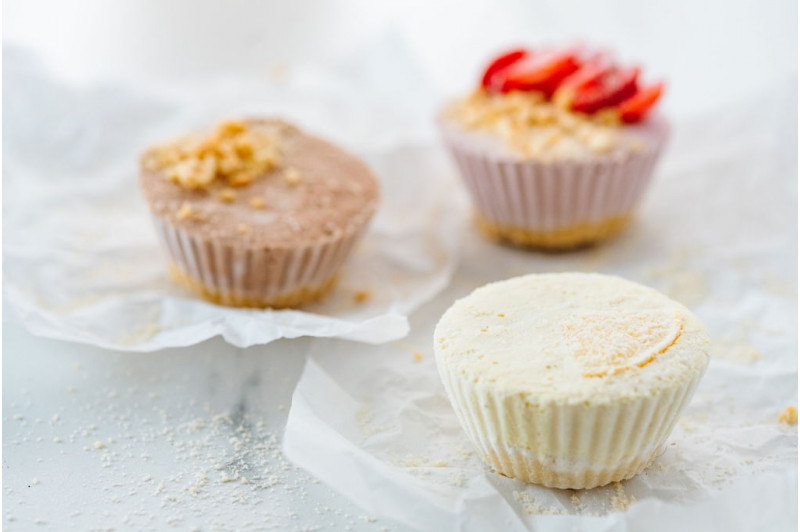  
Cheesecake Cups
Most luxurious and insatiable cheesecakes imagined, they are utterly irresistible. A perfect version of your favourite dessert.

Order for $100 to get free shipping!

Shared Delivery
Please contact us to check if there is a shared delivery option for your area! Thank you!
Our decadent cheesecake is a perfectly portioned serving of various vitamins, minerals and antioxidants in one dessert. Not only will you satisfy your sweet tooth, you will also nourish your body in the most simple yet pleasant way possible.
Cheesecake cups are one-layer or two-layer cheesecakes in a small size of 2.5 inch. You can purchase single flavour or mix the ones we have in stock. Please check our app or contact us via phone or email to ensure we have your combination of flavours. Otherwise, minimum is 6 per flavour (if not in stock). 
Ingredients: almonds, cashews, nut milk, coconut butter, fruit of choice or chocolate, dates, maple syrup, vanilla.
Gluten Free
Certified Vegan
Dairy Free
100% Plant Based
Processed Sugar Free
Sweetened with dates and local maple syrup
Handcrafted with love!
Ordering through our website is for next or any other day excluding Sunday's.
For same day pick-up and delivery options, please download Twenty 1 Desserts App from the App Store or Google Play or visit us through our supporting partners Uber Eats and Door Dash.
Data sheet
Ingredients

Chocolate
Nuts